WELCOME TO OUR WEBSITE, AND THANK YOU FOR ALLOWING US TO INTRODUCE OURSELVES!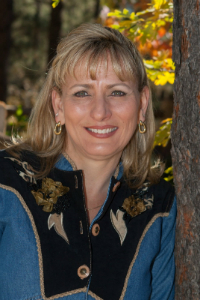 Holly Meneou
Thank you for the opportunity to introduce myself. My name is Holly Meneou and I am proud to be a licensed real estate professional with Realty Executives Northern Arizona. I am a third generation Arizona Realtor. I began my real estate career in January, 1994 when I went to work as an assistant for my father, Mitch Kapanicas. I obtained my real estate license in May 1995, and joined Realty Executives in November 1998, selling homes in the Scottsdale/Paradise Valley area. In January 2005 my husband Ron and I bought a piece of land in this paradise they call Prescott Arizona. We drew up some plans, placed a travel trailer on the property and proceeded to build our home on the weekends. Once the house was finished, we couldn't stay away. So, we sold our home in Scottsdale and everything in it, and moved to Prescott full time. We LOVE living in Prescott! Thanks, in large part to many of you, my team is growing. In order to better serve our clients, we have invited Mandy Bentley to join the Holly Meneou Team. Mandy will be assisting with both buyers and sellers.
---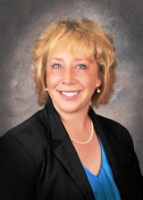 Mandy Bentley
I have always enjoyed helping people. I earned a psychology degree from California Baptist College. After that, I got my CA teaching credential there. I started teaching at a small private school in Corona, CA and moved to Lancaster, CA. For 15 years, the elementary classroom in Lancaster was where I spent my time and talents in helping children and families further their education. In March of 2015, I moved to Prescott, AZ – best move I've ever made. I've enjoyed the community in Prescott, the weather, the activities. I LOVE that our community is patriotic and dog-friendly. You can find me walking my Jack Russells around our different hiking paths in my leisure time. I am excited to be working in a profession that values the home, where the family is. Joining Holly Meneou's team has been a blessing. I look forward to working with the great people moving to and around Prescott, AZ.