Are you considering relocating to Prescott Arizona? We offer a complimentary relocation package for the Prescott area. It would be our pleasure to send you one of these packages. Just fill out the information below, and we will rush a package off to you!
Thank you!
The Holly Meneou Team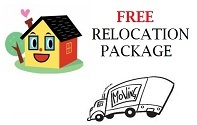 RELOCATION PACKAGE
Please contact us and we will rush a Prescott area relocation package to you!